Target has released an online only special of
Maybelline® Pre-Sell
items.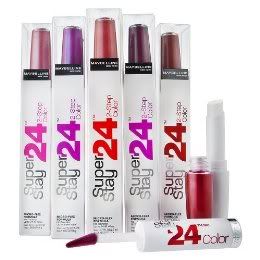 The line is re-releasing their great SuperStay 2 Step lip color collection, which includes a lip stain and a moisturizing balm, perfect to pop into a purse for on the go application as well. I'm hoping that the formula is going to be improved and the colors even more pigmented that before, not that I complained about the previous formula. It seems like they've changed the color names and maybe even added a bigger selection (the lilac in the picture is looking H O T !!). I'm very scared that they're calling back the top coats, the little white moisture sticks at the other end of the lip color, that were sold seperately because it came in normal and a gold sheen, which I enjoyed just to wear by itself.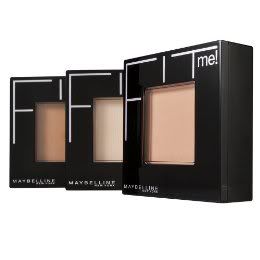 There is also a FIT collection of pressed powders, blushes, and liquid foundations coming out. Not that I've researched a lot on it, I'm guessing it's more complexion correcting than anything else Maybelline has out. I'm not a big fan of liquid foundations because they make me break out, but I'm definitely getting the pressed powder compacts and a wine colored blush. The compacts look unfortunately bulky, so I'm hoping that there is a separate compartment for the puff, just for sanitary reasons. Also the blush seems like a slight color adjusting type of cosmetic, although I could be totally making that up.
In other news, it seems as though the Expert Wear Color Quads are getting an update as well...maybe new palettes are being added or the pigmentation is getting a face lift (please be #2!!), but in anyway, we know that Maybelline doesn't fail to surprise us.
As New York's Mercedes Benz Fashion Week's Cosmetic Go-To, Maybelline® 's new releases are visually pleasing, even eye-candy, but will they please out of the box? These hit Target shelves on December 26th, right after Christmas, so get them fast for the New Year!!